About Us
The Orkney Motor Club, founded in 1986 is the most northerly RAC Motor Club in the UK. The OMC has run predominantly Autocross and Autotest events for the past 21 years on the Mainland of the Orkney Islands, off the North coast of Scotland. For more information on the Orkney Islands, please visit Orkney's Official Tourism website.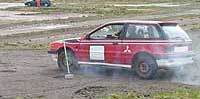 The Orkney Motor Club 2014 season has 11 fixtures arranged, all of which are Autotests and are to be held at Caldale Camp site, just outside the main town of Kirkwall. The site was an airship base during the Second World War and is provided by kind permission of the current landowner, Mr Brian Laughton.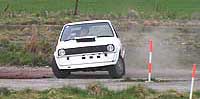 Autotesting is one of the cheapest forms of Motorsport available in the UK, and entries in the Orkney Motor Club events can be made from the age of 15 (please refer to rules and regulations). Autotest is an exciting sport for competitors on all levels and with entry costs some of the lowest in the country, you could enter your first event with the OMC for as little as £19 including membership (£10 per event thereafter).

Orkney Motor Club Autotest events begin with scrutineering and practice from 1200hrs, and timed runs start at 1300hrs.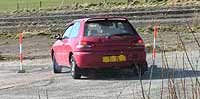 If you want to come and see an Orkney Motor Club event, check the fixtures list and make use of our directions and map. We recommend that you check the fixtures list the morning of the event before setting off in case the event is cancelled (this will be indicated in red letters next to the fixture).

Remember - Motorsport can be dangerous. Despite the organisers taking all reasonable precautions, unavoidable accidents can happen. In respect of these you are present at your own risk. The Orkney Motor Club operates in accordance with the RACMSA rules and regulations and Club supplimentary regulations.